New AlertTraX System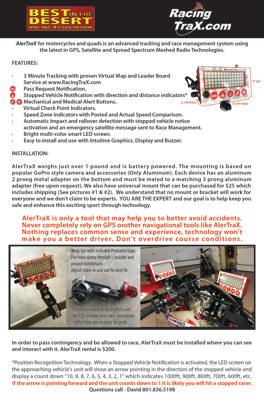 Announcing the new AlertTraX device, our advanced tracking and race management system!
Click on the image to view the full-sized informational flyer for the new AlertTraX system as well as Tracking Requirements and Mounting Options.
We are providing a template of the AlertTraX device available here, as well as instructions on how to use it.