RacingTraX Device Installation
RacingTraX devices are provided along with a mounting bracket and all required mounting hardware. A wiring harness is also provided, which is used for powering the RacingTraX device, as well as providing a connection for a physical button.

Installation is quick and simple; a detailed guide is provided below to guide you through the process.
---
Device Mounting Bracket
What's included with your RacingTraX device rental
Our easy to use mounting bracket can be attached to 1.5", 1.75" and 2" diameter tubing on your roll cage.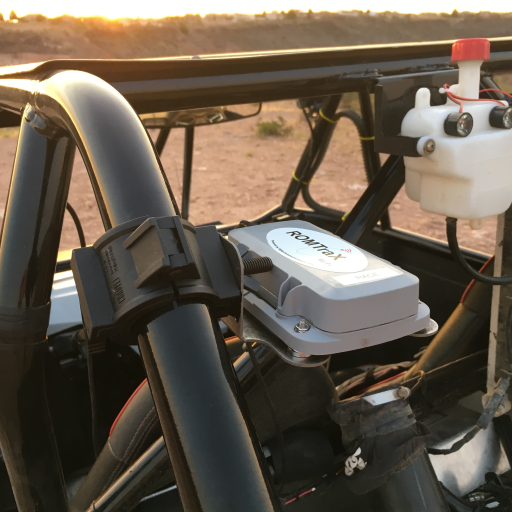 RacingTraX User Instructions
How to use the RacingTraX device
RacingTraX devices allow you to message from any Wi-Fi enabled mobile device, even where there is no cellular service.

To view instructions on how to connect to and use your RacingTraX device, click the image to the right to enlarge it.

If you would like to download a copy of these instructions, you can do so by clicking here.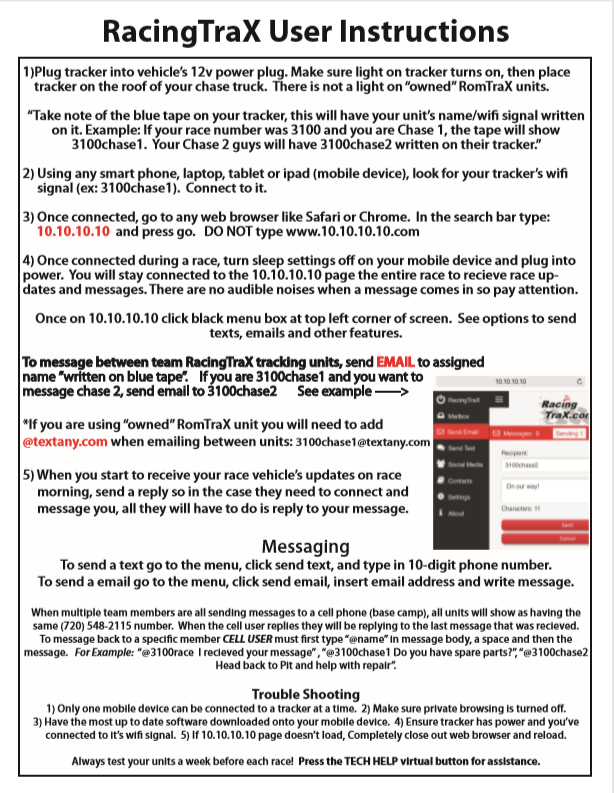 ---